Are you a do-it-yourselfer, household handy-man, woodworker, machinist, metal worker, sculpter, jeweler… or a general hobbiest or into crafts? If you are, then you are no doubt familiar with the Dremel Rotory Tool.
Here at DremelAccessories.net, we are a resource for Dremel tools and accessories, and have the tools you need to get the job done! If you are a Dremel user and/or enthusiast – then you have come to the right place!
http://DremelAccessories.net
Ever since I can remember, we always had a Dremel tool on the workbench, and there always seemed to be a project or repair where the Dremel was the perfect tool for the job.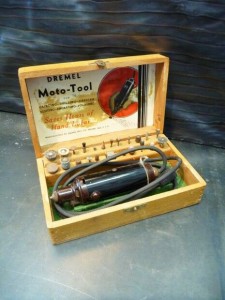 My dad had one of the first Dremel rotary tools made, and I used that for many years while growing up. I went through several sets of new motor brushes until finally moving up to newer models.
As a young boy, I was into model car building, but when I was just 5 years old, I discovered what was to be my life-long passion… slot cars. To a slot car enthusiast, the Dremel rotary tool is an essential tool on any slot car builders work bench or pits at the slot car raceway. And to any slot car racer who builds his own chassis, crafted by hand out of piano wire, brass, or steel… it is a tool that you simply can not be without.
For many other hobbies that involve any sort of building, cutting, carving, grinding, polishing, etc… the Dremel tool is equally regarded as a standard item on any work bench or tool box.
Today, the Dremel is the number one rotary tool in the world. That is quite an accomplishment when there are so many others to choose from. The Dremel has over 200 accessories offered, giving it versatility. The possibilities of what you can do with a Dremel are endless.