Today's Dremel Tools, Which One Is Right for Me?
By Floyd Taylor
Dremel tools are made in America and have been a household name for generations. They have a reputation for being high-quality, versatile tools and have been popular with homeowners and hobbyists ever since the first Dremel rotary tool was introduced over 75 years ago.
The Dremel company has continually refined and perfected their products and now offers a line of rotary tools designed to serve a wide range of hobbies and around-the-house projects. Many businesses also find Dremel tools a great asset to complement to their standard-size saws, routers and sanders.
Choosing The Right Dremel Tool
The Dremel tool that is right for you will depend on the types of projects you want to do. So, to begin the process of choosing, think about what you want to do with the tool. Then try to imagine yourself completing one of your projects using the tool that you are considering. Does it feel right? Then you need to evaluate the accessories that come with the tool. Are all the bits that you'll need included? You should also check to see if there is a kit that will save you money. Kits usually contain more bits and accessories than you think you will need. But, believe me, no matter which of Dremel's tools you decide on, you'll soon discover that your Dremel tool is even more useful than you imagined. There are over 200 attachments and accessories available making every Dremel tool extremely versatile.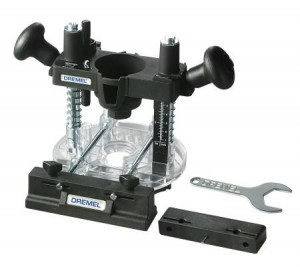 While not all of Dremel's attachments and accessories can be added to or used with every Dremel tool, there are always a variety of bits available for every tool. Bits for cutting woods, metals and plastics and for grinding, sanding, polishing, and routing. There are attachments for cutting circles, for cutting straight edges, for sharpening chain saws, for filing your dog's nails and even for carving pumpkins. Then there is a whole raft of accessories such as a flexible shaft attachment, a multi-use vise, a project table, and multifunction work station to name a few. What you can do with a Dremel tool? The possibilities are endless.
The Dremel MultiTool System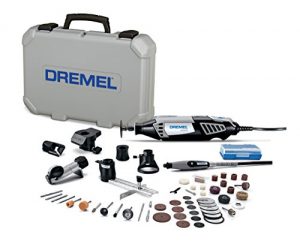 This new multi-tool system evolved from the original Dremel rotary tool, the MultiPro. Today, you can choose from many different models, both battery driven and with cords, and all of these rotary tools are great for crafts and for your hobby projects. Most of these rotary tools are also well suited for many of the DIY jobs around the house. The MultiTool models include: The 200 Series, The 300 Series, The 4000, The 7700, The 8000, and the 8200. There are also other Dremel rotary tools designed especially for specific arts, crafts and hobbies.
The Dremel Trio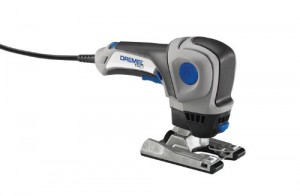 The Trio features 360 degree spiral cutting technology and plunge-cut ability and is a great tool for everyone involved in general hands on projects in and around the house. It is versatile, compact and lightweight. It makes quick and freehand cuts in wood, plastic, drywall, metal, and wall tile very easy to do. It's great for craft and hobby projects too. Read all about the Trio and what you can do with it on my website, The Dremel Trio, and find out where to get the best online price.
The Dremel Multi-Max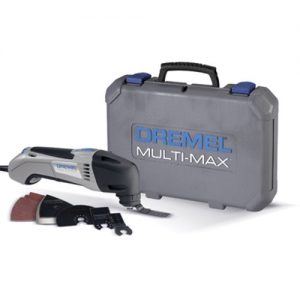 The Multi-Max is an oscillating tool rather than a rotary tool. It's the ideal tool to use for repairing, remodeling and or restoring around the house. Its quick change system allows you to adapt quickly to any situation using the wide variety of accessories available. It's two batteries guarantee that it has more than enough endurance to tackle any light DIY job or hobby project. You'll be able to read all about this versatile tool on my new website The Dremel Multi-Max – to be published soon.
Regardless of which Dremel tool you decide is the right tool for you, be assured you will be purchasing a very reliable and powerful tool. Each Dremel product has been ergonomically designed so your hands won't get sore or cramped. Each tool has a soft-grip handle making it more comfortable to use and giving you more control while working on your projects.
Floyd Taylor is a writer who is also a do-it-yourselfer and home handyman. Visit his latest website The Dremel Trio, where he describes the features of the Dremel Trio in detail accompanied by multiple photos. You'll also find reviews from actual Dremel Trio owners at Dremel Trio Reviews as well as more Trio project descriptions and suggestions.
Article Source:  Today's Dremel Tools, Which One Is Right for Me?